Paper Joy is a small (one woman band) design studio producing creations for you & your home. I'm a strong believer in creativity & art being the fundamentals of life. All my products are colourful with a underlying message of human connection. My creations are all eco-friendly with an emphasis on sustainability. I want every design I produce to bring fun & happiness into the home it will eventually sit in.
In my shop you will find fine art prints, printed onto high quality art paper - perfect for brightening up your walls & making your house feel like a home. I also create greeting cards to share smiles through a bit of old fashioned snail mail. For smaller items I also make vinyl stickers, all made in my small studio (the dining room) here in Beverley, UK.
Every care is taken to make sure when my creations reach your hands, you're happy & delighted with what you're holding. Sometimes I think it would be far easier to do a normal job & maybe I'm a little bit bonkers, but the opportunity to create & connect with people every day is really nice.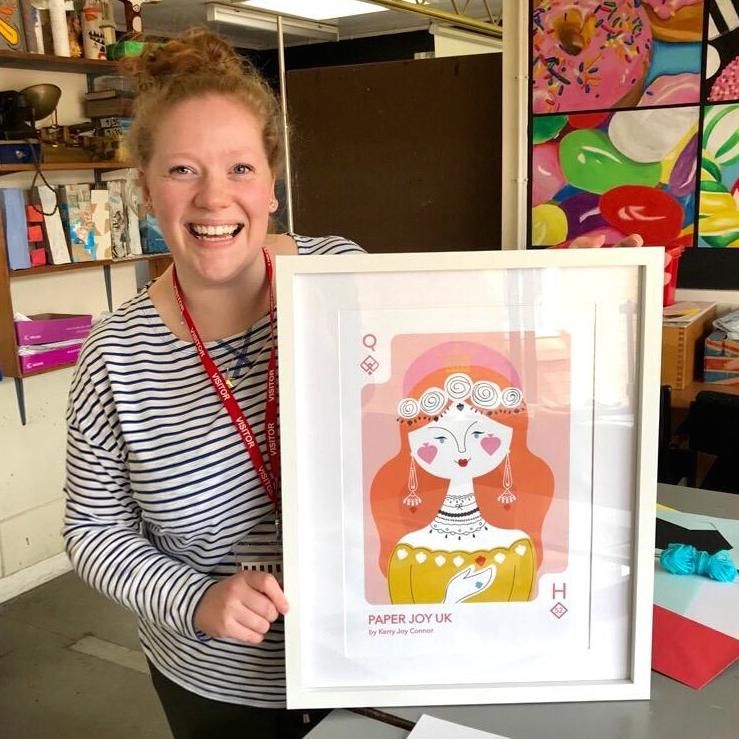 Based in Beverley, East Yorkshire, my name is Kerry & I'm the creator behind Paper Joy. I started my career in Fashion Buying weirdly, after a great couple of years in London I felt like I needed a more profound, worthwhile reason to get paid (sorry fashion lovers! Each to their own but it can feel very shallow). So with over six years of experience in retail & design Paper Joy was born out of a love for happy designs that spread a little joy to whoever sees them. Everything is designed in house & all products are made & packed by me (with help from my band of singing potatoes).
Since I started Paper Joy I've always used it as a platform for good; be that donating to plant trees or creating illustrations that have an important message. I hope you share my ethos for doing more. You're the reason I do what I do after all!
I am a mother to a small boy, who is my biggest source of inspiration (& frustration). Thank you for the bottom of my bum for being here & supporting my small business & family.
Kerry at Paper Joy x